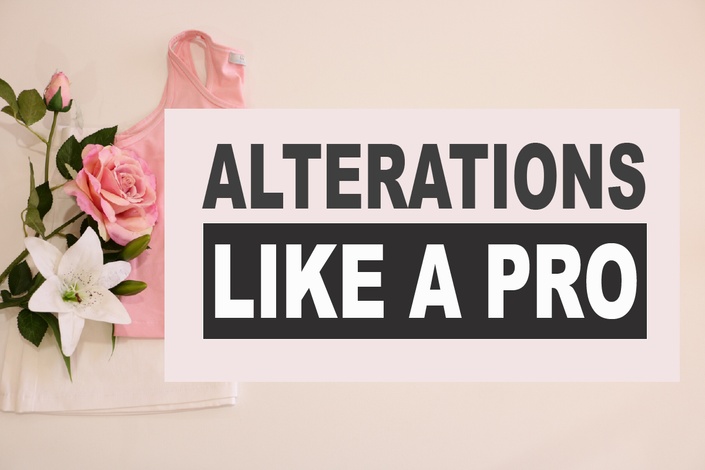 Alterations Like A Pro
Enrich your sewing skillset, save up and enjoy sewing even more by learning how to do the most common alterations yourself, like a professional!
(Original prices are in USD. VAT could be added for some countries additionally.)
Do you still wear ONLY 20% of your wardrobe?
How much of the rest you LOVE but need a fix?
How about you and your sewing machine having a bit of fun, right now (if you take action)? Oh, which by the way will result in adding more clothing pieces that you LOVE to your REAL wardrobe...
What about the rest of the family's wardrobe? School uniforms? Hubby's workwear? Possibilities are endless, right?
The good news is that you could stop spending on these just by doing it yourself, like a PRO!
Save up the family budget and avoid paying every single time, over and over again, when you or your family require simple and yet EXPENSIVE alteration service.
Learning the professional ways of how to do the most common clothing alterations is the best self-upskill investment you could gift to yourself (and your family) in 2021!
This Course Is For You
Clothing enthusiasts – You can sew, could be self taught, but most of all you would love to know how to do professional alterations.
Returnees – You've sewn in the past but need a refresher, want to improve, practice and learn to do simple alterations with impressive results.
Strugglers – You are frustrated with the quality of your hems, need professional to show you the tricks and how to do it right so to build your solid alteration arsenal.
Learners – You've attended some sewing classes, but you want to learn how to make alterations to clothing. You need a reliable teacher and a good, safe platform, with easy access to the content at any time.
Savvy sewists – You love sewing and now want to harness your hobby skills to save up the family budget! You know how expensive it could get - hemming up the kids uniforms, hubby's workwear, your skirts and tops... You already have everything you need, so it's time to switch gears and stop paying for these, every single time, over and over again.
Your Instructor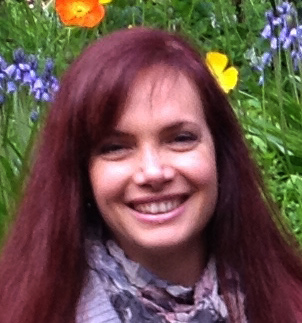 Mariana Kirova is a sewing creative from Perth, Western Australia.
Fashion design graduate with Award in Garment Construction and several years industry experience in bridal and alterations, today Mariana specialises in clothing upcycling creatively reworking old into new.
Focused on quality DIY and creative re-design, Mariana's passion is to empower others to transform otherwise unwanted clothing and create beautiful styles themselves.

Some of her unique designs have been presented at the catwalk of the New Zealand Eco Fashion Week 2019, Eco Fashion Week Australia 2017, and Brisbane's Second Hand Fashion Festival 2016; a couple published in the US magazine Altered Couture, others shown at multiple events as part of Jane Milburn's The Slow Clothing Project and published in Jane's book Slow Clothing: Finding meaning in what we wear (2017).

Get inspired and start creating today with some of her unique upcycling projects over at her Eco Fashion Sewing blog.
WHAT STUDENTS SAY...
About Mariana's alteration course taught locally in Perth, Western Australia
(which covers only small portion of the 'Alterations Like A Pro' online version)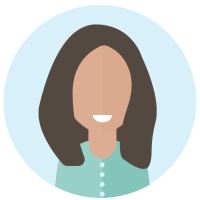 'I loved attending the workshop & being inspired by the teaching, demonstrations & interactions with other students. Thank you!'
Julie Beus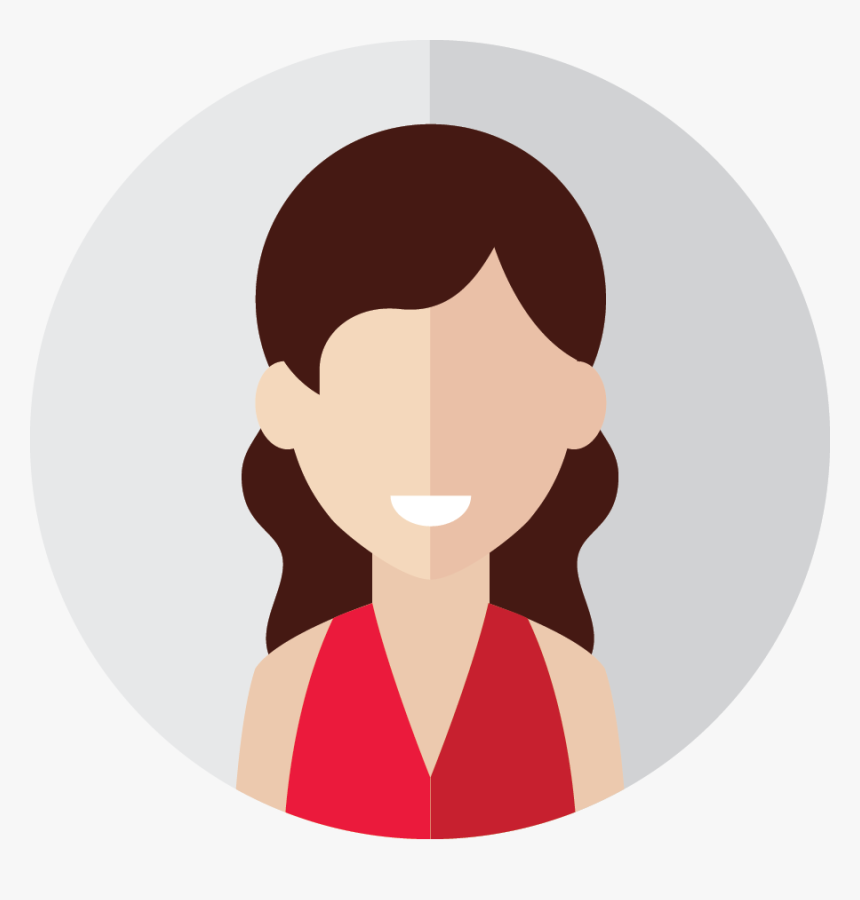 'The possibilities are endless and the hands on learning is priceless! I would definitely recommend this workshop. It was great - thank you!'
Michelle Tinson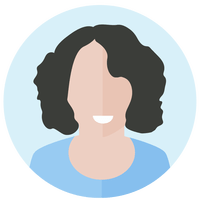 'Mariana is very knowledgeable and has lots of little tips to share. The workshop is inspiring and open your mind to future creative projects.'
Helen Corker

New Generation Course Where You Can...
Learn in your own pace & time, on any device

Have life-time access to the course on a secure reputable platform




Enjoy watching easy-to-follow compact lessons & close-up HD videos

Go back to lessons as many times as you wish, whenever you need

Ask questions, get help, interact and see other students work in comment section following the lessons
Course Curriculum
Start Here
Available in days
days after you enroll
Takings In And Fittings
Available in days
days after you enroll
This Course Is NOT For You If You:
Are not ready to spend some time to watch the lessons and sew your projects

Want to learn pattern drafting and how to make clothing from scratch

Want to learn how to read and work with clothing patterns

Are professional dressmaker or already know how to hem up and alter clothing

Do not have access to: a sewing machine, digital device, and internet
Frequently Asked Questions
When does the course start and finish?
The course is available immediately after purchase. YOU decide when to start, when to finish and how long it will take. It is a new generation self-paced online course available at any time, on multiple devices, yours forever.
How long do I have access to the course?
How does lifetime access sound? After enrolling, you have unlimited access to this course for as long as you like - across any and all devices you own.
What if I purchase the course and then change my mind?
We would never want you to be unhappy! So, if you are unsatisfied with your purchase - there's 100% Satisfaction / 30-Day Money Back Guarantee. Just contact Mariana in the first 30 days and we will give you a full refund. Hit reply on one of our emails after you purchase and let us know. No questions asked!
What equipment do I need for the course?
A standard sewing machine and basic sewing tools such as scissors, pins, chalk and some garments to hem and alter. We walk you through all required tools and supplies at the beginning so you will have all details. To watch the course, you will need a computer, tablet or a smart phone and an Internet connection.
How long does the course take to complete?
All lessons are easy to follow, 5 to max 15 mins long. You could watch it all at once, then watch again with your project at hand following the steps. Do it watching just a few lessons a day for a week or binge learn during one weekend - all depends on your time and whim! Really, it is entirely up to YOU!
What if I need help during the course or have questions?
The lessons have a discussion area where you can leave comments. Ask there and Mariana will get back to you shortly. Upload photos of your work, see others work and comments, get as much help as you need. It is a course where we CARE about YOUR progress!
Is it right for my level of machine sewing?
Alterations Like A Pro is for anyone who sews, from seasonal sewists to those who practice sewing more often. It is for you if you do general sewing, sewing for around the house, quilting or other sewing craft. So, if you understand your sewing machine, know how to thread it and run a stitch, you are good to go! Alterations Like A Pro course does not teach you how to start using a sewing machine, how to thread, select stitches and those basics. However, it teaches all essentials to alter like a pro, from choosing the right thread to everything you'd need to complete and perfect your project.
How do I access my course after purchase?
The course is yours immediately after purchase! You will also receive a couple of emails in the inbox you've just used for purchasing the course. In one of them will be the link to your course. Access the course via this link by using the account username and password you have created during the purchase. If you still haven't received the initial emails within the first days of purchase or experience issues and can't access your course, please contact Mariana at
[email protected]
and we'll get it sorted for you.
30-Day Money Back Guarantee
If for any reason you decide it's not for you - get back to Mariana in the first 30 days after purchase and you'll get a full refund.
(Original prices are in USD. VAT could be added for some countries additionally.)